Need to extract structured information from unstructured text contents? This is solution for you!
Our web based Entity Extraction training tool allows you to create your own extraction models within minutes not hours!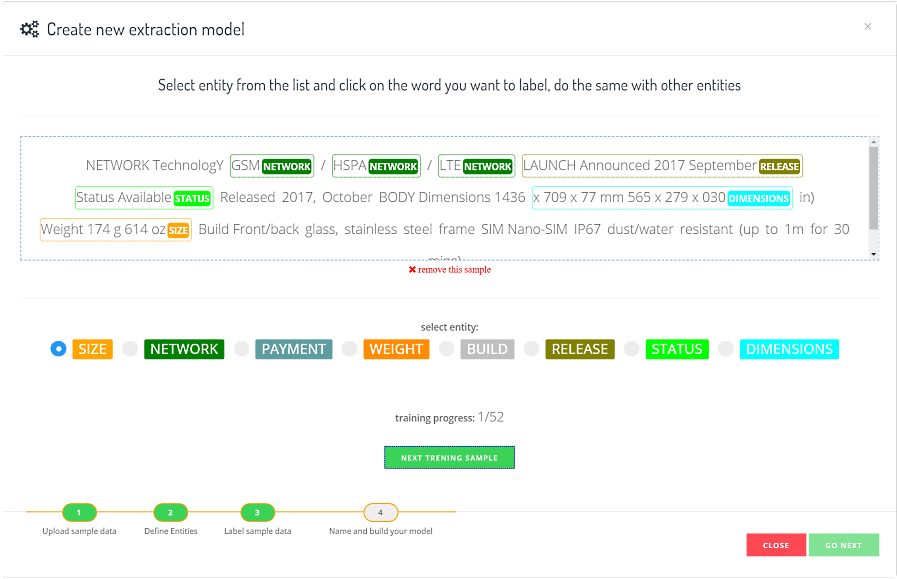 Simple wizard allows you creating your own models and use it directly in our Excel Add-In, Google Sheets add-on or programmatic api.
Simple steps
Upload your CSV or TXT file with some sample data,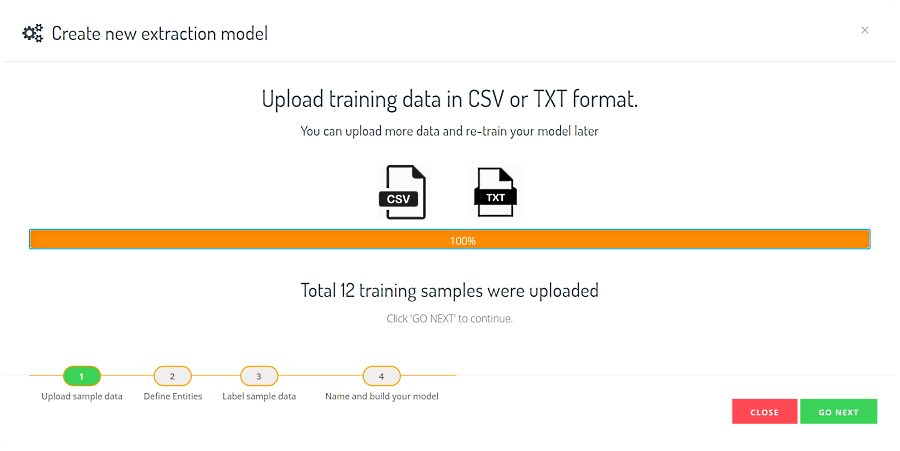 Define entities that you want to extract from your documents,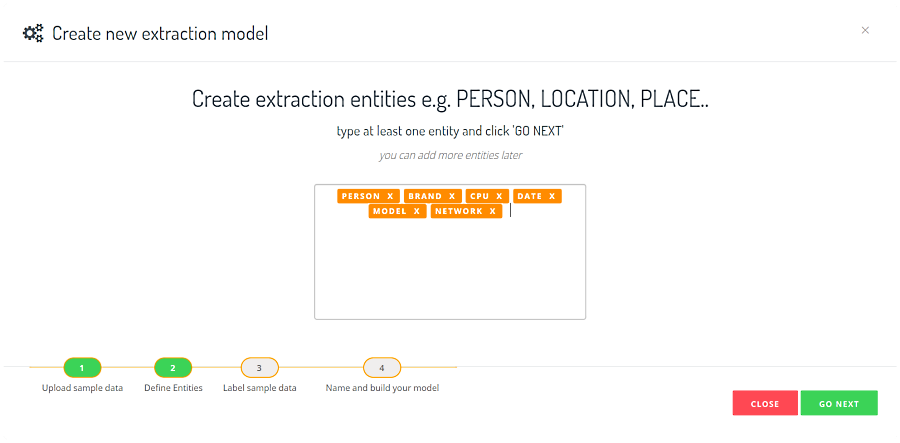 Label sample data with your created entities,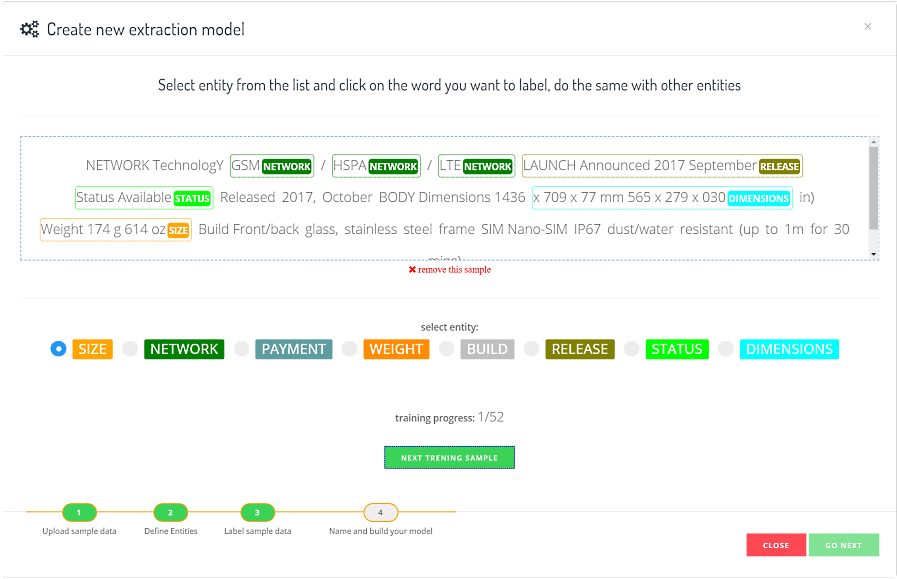 Give your model a name and build it online.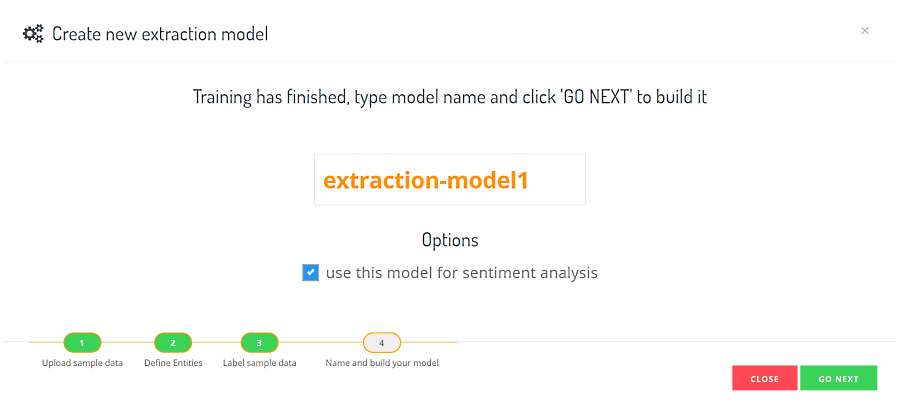 Finally, use our Excel Add-In or Google Sheets add-on and click "Extract" option on selected text.
Excel Add-In

Google Sheets add-on

Register Free account to start creating your models.