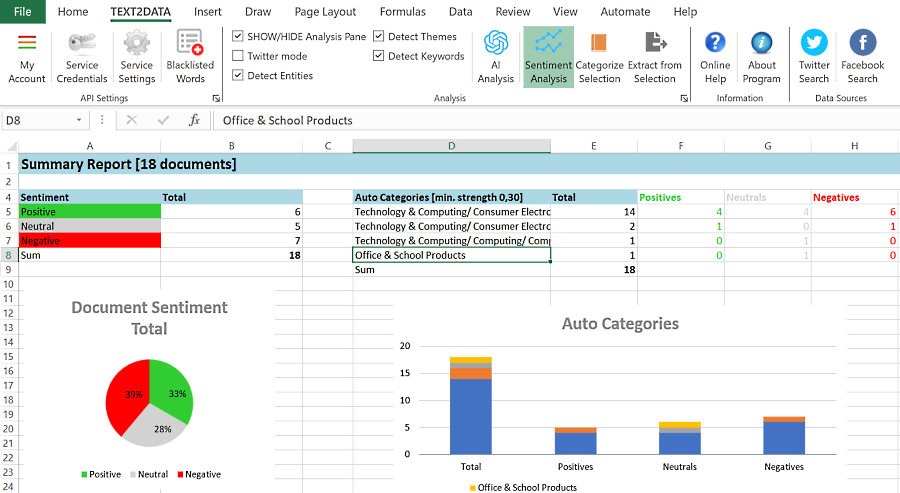 Excel Add-In
Incorporate advanced NLP, Machine Learning services into your daily work tool
Perform sentiment analysis of your documents, identify what is positive or negative.
Get a detailed reports on entities, keywords and themes.
Classify your text documents into auto or own categories.
Extract sentiment from verbatim comments.
Use Social Media Monitoring Tool – track social media data in real-time directly in a spreadsheet.
Read More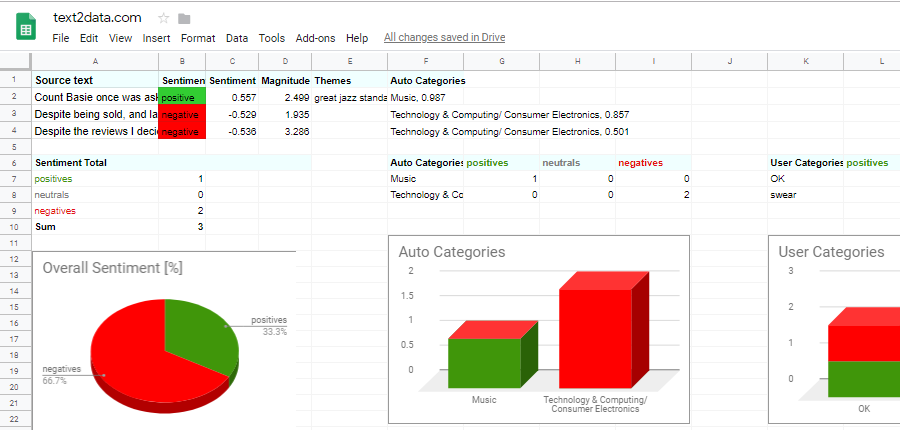 Google Sheets add-on
Power up your text analysis in Google Sheets and make it more effective!
Run sentiment analysis of your text data, identify what is positive or negative.
Classify your documents into auto or custom categories.
Generate a detailed reports on entities, keywords or themes.
All of that directly from Google Sheets!
Read More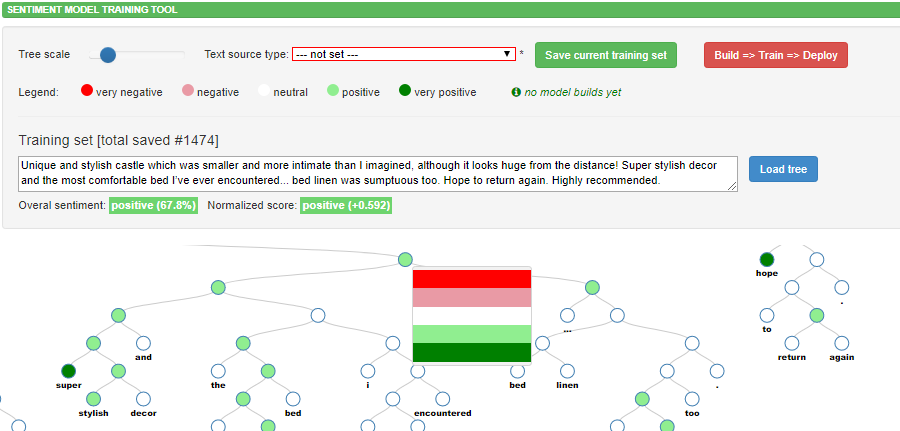 Sentiment Model Training Tool (SMTT)
Have a industry specific data and need high precision sentiment analysis? This is solution for you!
Train your own sentiment model to achieve over 90% accuracy.
Choose one of four different languages: English, French, German, Spanish.
Auto-deploy your trained model directly to your api.
Read More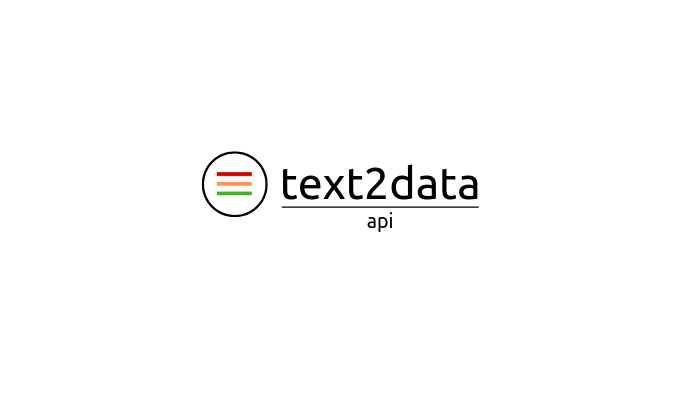 Text Analysis API (NLP SaaS)
Quick, programmatic access to our sentiment analysis engine!
Integrate your internal systems with our api to perform following:
Sentiment analysis (including Twitter mode).
Document categorization based on generic or custom trained models.
Themes, entity extraction of unstructured text content.
Dedicated reporting engine allowing you to build custom reports in PowerBI or Tableau.
Dedicated Machine Learning server with the size and location of your choice.
Read More
Use cases of Text Analytics Platform.
Take your company to the next level.
---
Artificial intelligence lets you address following areas of your business
Brand Monitoring
Track how your company reputation changes in real-time. Analyze your efforts to make better decisions.
Social Media Monitoring
Monitor trends over time. Track your competitors and always be one step ahead.
Customer Support
Create systems to run text analytics on customer inquiries.
Choose one of two subscription types
Entry level prices start from $78 for shared api monthly subscription and $331 for dedicated machine learning server!
Basic (shared api)
Monthly Package
$659
50,000 transactions per month
Daily transaction limit 5,000
Excel/ Google Sheets Add-In (one seat)
3 user classification models


Dedicated Server
Monthly Package
$2782
Unlimited transactions per month
No daily transaction limit
Excel/ GS. Add-In (unlimited seats)
PowerBI or Tableau integration
Dedicated Account Manager

Join over 4,000 registered users.
See how our AI solution can improve your business
---
Try it free