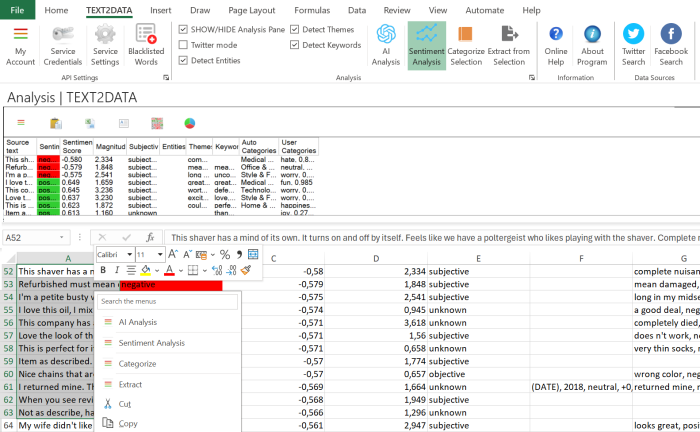 ---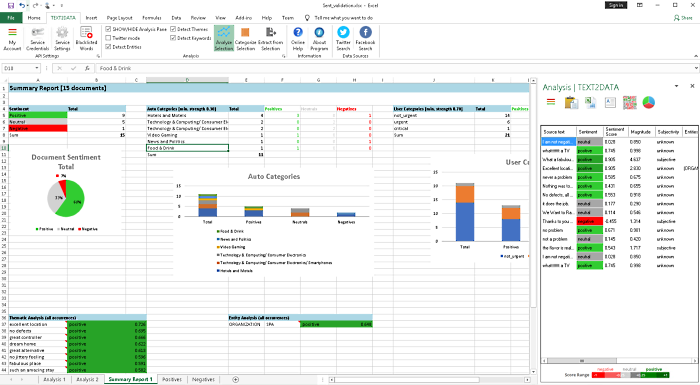 ---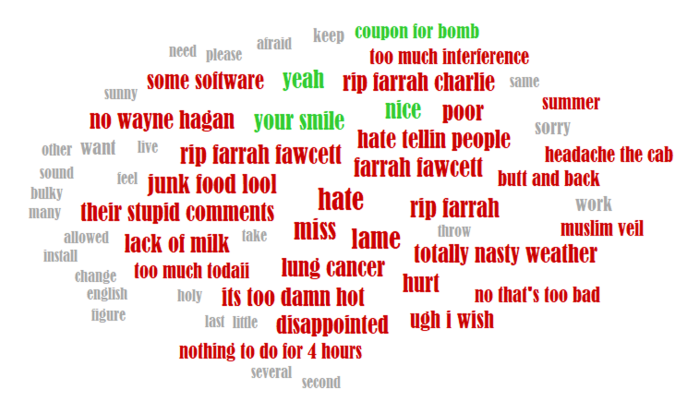 Incorporate advanced NLP, Machine Learning services into your daily work tool, no programming required!
Use it as a Real-Time
Social Media Monitoring Tool
for Twitter and Facebook data!
Simple steps
Download and install FREE Add-In*
Excel Add-In 64 bit
[Excel 2010-2019 x64]
Excel Add-In 32 bit
[Excel 2010-2019 x86]
---
If your Excel analysis pane won't open, please follow these steps
* unzip and run setup.exe
Current version [4.1.0] last update 2022-11-14
Windows only
Create free account and get your API key,
Start analysing data from Twitter, Facebook, Surveys... directly in Excel!
---
* requires Excel (64-bit/ 32-bit) 2010-2019
Quick videos
Excel Add-In
configuration

Social media
monitoring in Excel