Try our powerful add-on for Google Sheets.
Stop wasting your time and let artificial intelligence turn your text documents into essential data! Power up your text analysis in Google Sheets and make it more effective!
This easy to use add-on will help you to gain a better insight into your data and take advantage of it. Improve your productivity and get more benefits!
Unprecedented accuracy around 90%
Automated tool that saves your time.
Simply integrated into Google Sheets.
Simple yet powerful!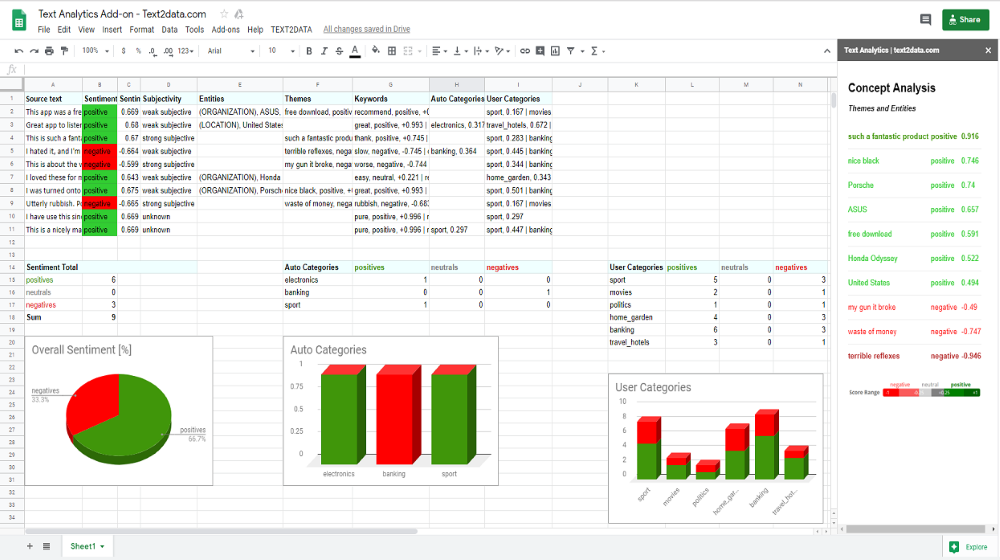 With our Text2Data add-on for Google Sheets you can:
- Perform Sentiment Analysis of your text documents, identify what is positive, neutral or negative.
- Gain a detailed report on entities, concepts or themes.
- Get a report on keywords in the document.
- Detect slang.
- Classify your text documents into your own user categories.
- Customize it according to your needs.

Just copy your text into the sheet and run analysis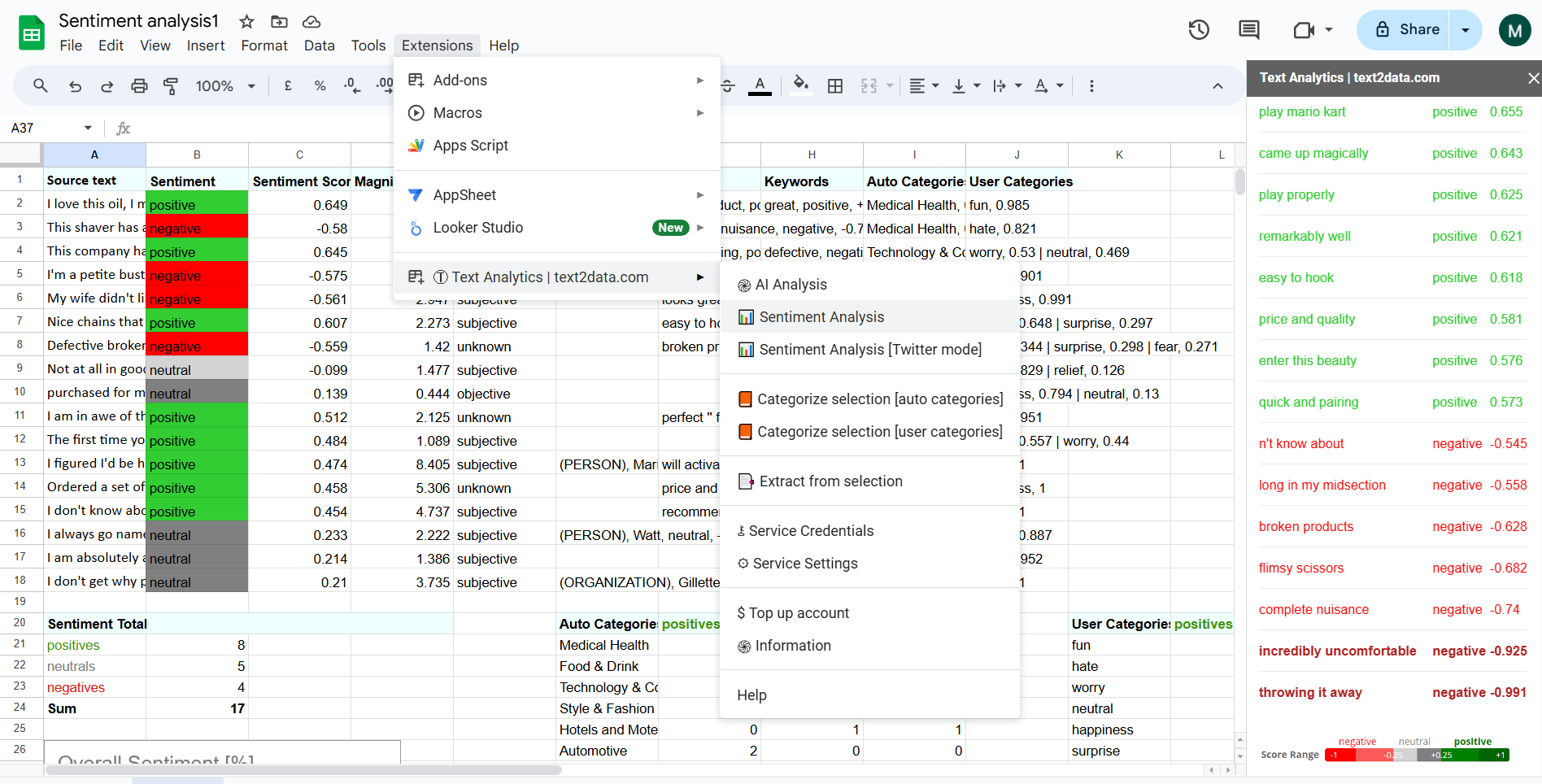 Configure the add-on to your liking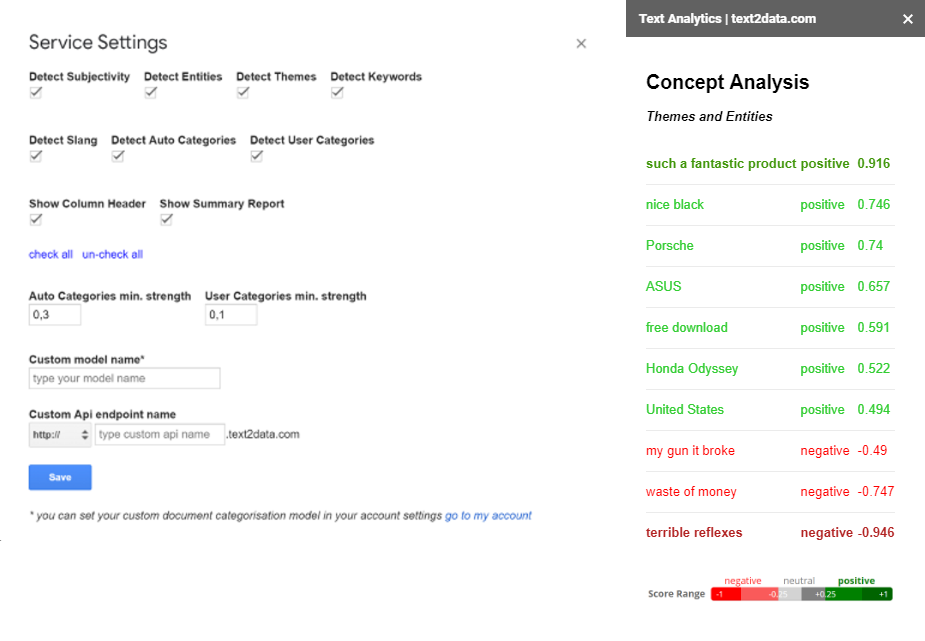 Use Excel like functions
e.g. "=TEXT2DATA(A1,"sentiment")
Following arguments are supported:"sentiment", "entities", "themes", "keywords", "autocategories", "usercategories".
If you work with many cells, simply copy formulas as in Excel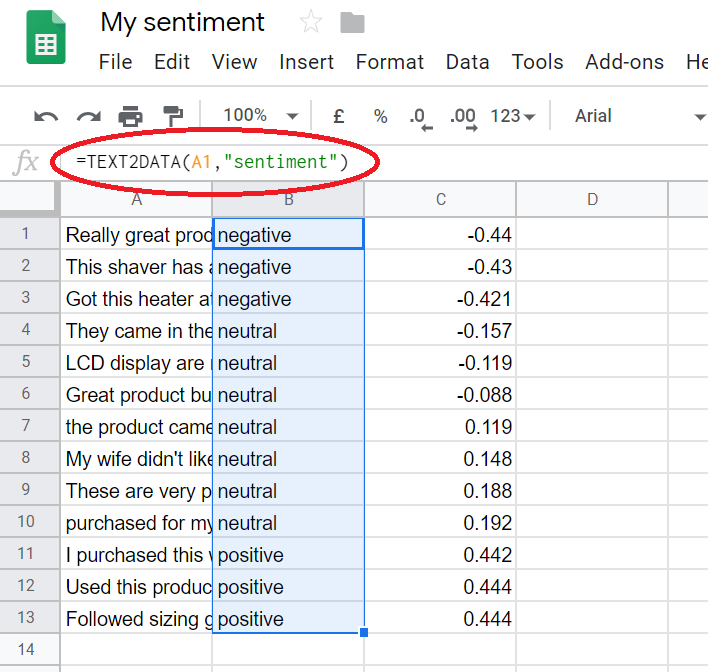 At text2data, we believe Artificial intelligence and Natural Language Processing are the future!
Our mission is to provide powerful and precise Text Analytics services to improve companies' understanding of customers. Our tool uses NLP / Deep learning (Natural Language Processing) along with proprietary algorithms to deliver high-quality cloud based solutions to your business.